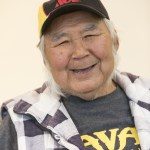 Russel
Russell was one of the first residents of Caswell Court. He enjoys the social interaction with his neighbors and all the amenities that Centennial Village offers. He's quick to let you know that being in a wheelchair does not slow him down. Every morning during the summer, he will wheel himself down the street to the local pancake house – which is a mile away! Not only is it good exercise but it's a trek that Russell enjoys making.
More...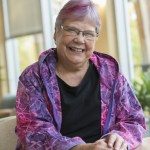 Sharon
"It suddenly hit me one day as I was returning from a trip – I'm home, " Sharon recalls when she stepped inside her Centennial Village apartment after returning from a trip. "And I suddenly realized how happy I was to be home."
More...
Dorothy
Dorothy has many roles in her very interesting background – Truck Driver, Book Author, Boat Examiner, and Commander in the Coast Guard Auxiliary Civil Air Patrol (where she is still serving). However, the role she enjoys nowadays is that of a Centennial Village resident. Dorothy loves the activities that Centennial Village offers, especially the senior games competition. Her building, Tyonek Terrace, holds the most trophies for "Best Building Participation" in the senior games. Recently Wii Bowling was introduced as a competitive category and it quickly became one of Dorothy's favorite activities.
More...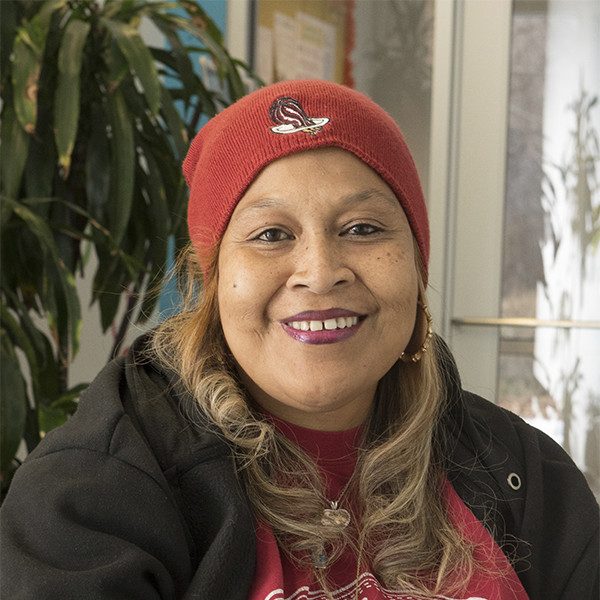 June
Not many people would leave the Mediterranean climate of sunny Southern California to live in the subarctic region of Anchorage, Alaska, but June had three very good reasons to do so – her grandchildren. June became their primary caregiver and left her old life in Long Beach behind, without even a second thought. "I love my grandchildren and there's nothing I wouldn't do for them," June says. "And that includes moving over 3000 miles to take care of them."
More...